For STEEM to grow exponentially, Social Media Influencers especially Youtubers must encourage their followers to join the STEEM platform to interact with their content. At present there isnt a financial incentive to do so, until now. The Pamper Me Network, is the first major software developer to design, implement and deploy a major onboarding user strategy for STEEM. Funding by York University and YEDI @ Schulich School of Business, the Pamper Me Network offers Social Rewards technology.
With the full STEEM integration scheduled for launch April 3, 2018, social rewards technology allow any social media influencer from any social media network or blogging platform to invite their followers to STEEM using powerful web 2.0 tools, track initial registrations and multi-level referrals. Once deployed the STEEM integration with operate much like the Busy and Steemit.com website(s), in that users will be able to add and edit content posted to the STEEM blockchain, comment and upvote. However, social rewards technology will also support the following features:
Monitor registrations in real-time

Track referrals to an infinite level

Earn $1 (fiat) for each user referral & registration

Retain all your STEEM earnings

Share up to 30% of PMN earnings (advertising, ecommerce, software, licensing, membership, advance ticket sales, etc)

Share earnings ten levels deep

Monitor campaigns of all referrals

Expand distribution of your STEEM powered content

Build your fan network faster
SOPHISTICATED USER DASHBOARD: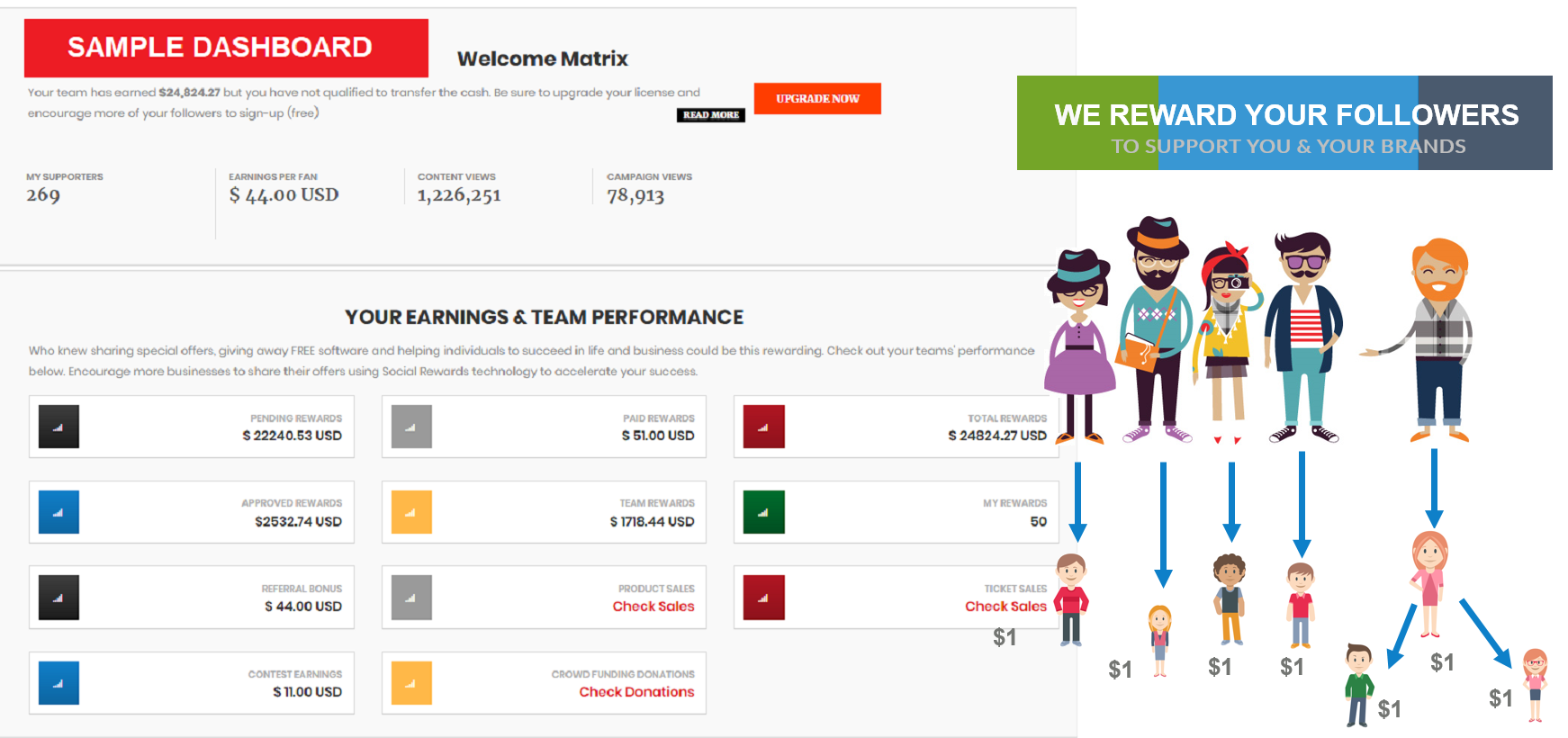 COLLABORATE WITH SOCIAL MEDIA USERS TO DRIVE TRAFFIC TO YOUR STEEM PAGES: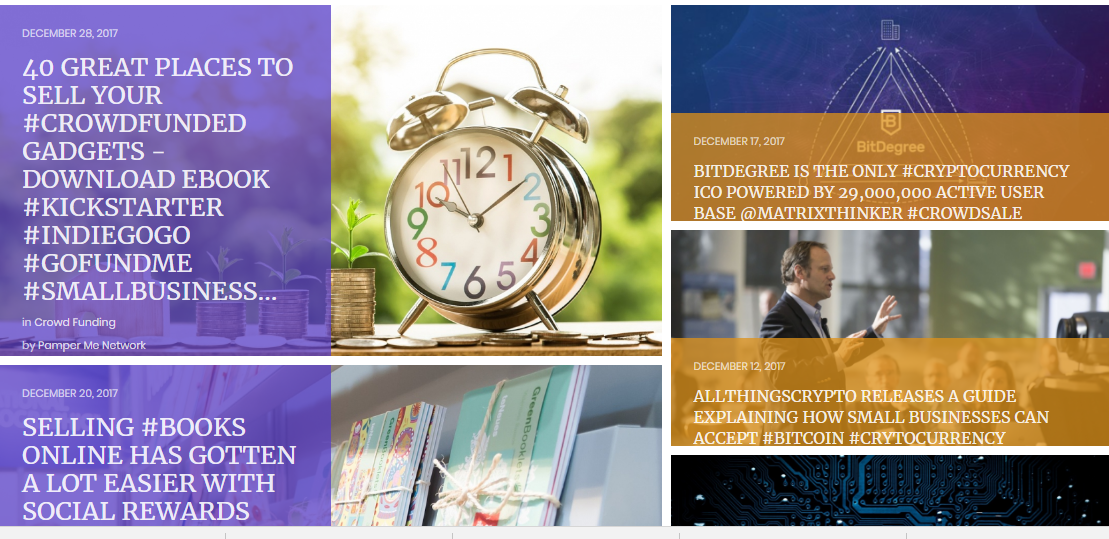 MONITOR USER RESPONSE TO AN INFINITE LEVEL: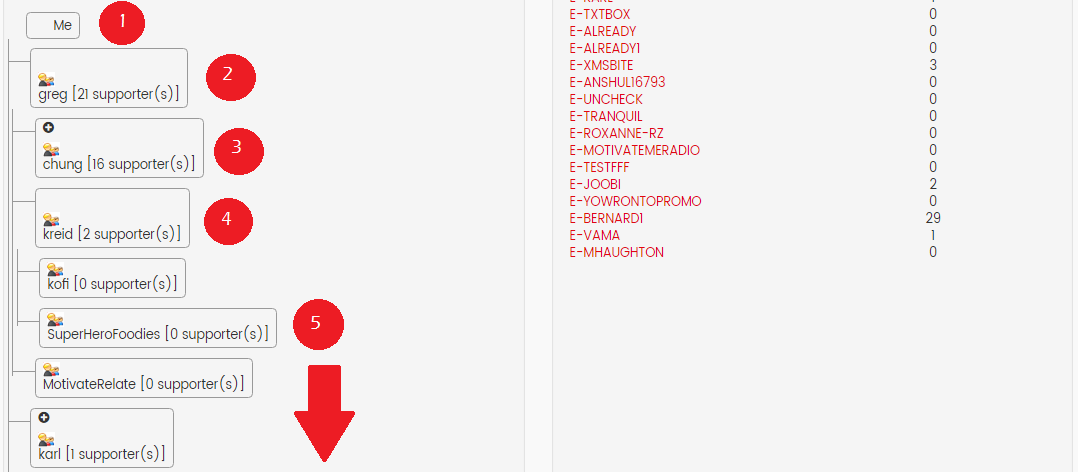 BOOST YOUR STEEM CONTENT ON SOCIAL MEDIA TO BUILD YOUR NETWORK FASTER: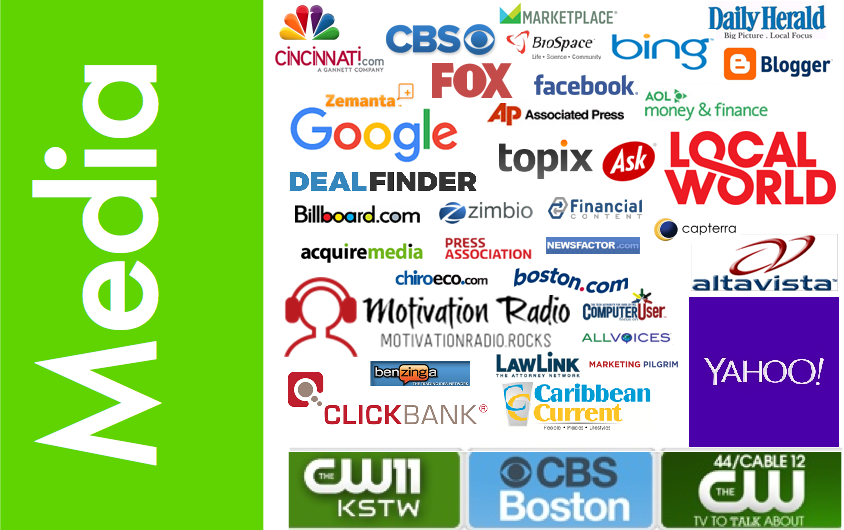 Social rewards technology is fully operational. You can begin loading content in advance of STEEM blockchain population athttps://www.pampermenetwork.com.
...