JOIN TOP CREATORS AND MORE THAN 10,000,000 PEOPLE ON ODYSEE POWERED BY LBRY, AN OPEN, FREE AND FAIR NETWORK FOR DIGITAL CONTENT
ODYSEE powered by LBRY does to publishing, what Bitcoin did to money.
Leverage the ODYSEE powered by LBRY network to expand the distribution of your Youtube, Vimeo, Facebook or related video content and earn bonus cash rewards in the process.
Expand your market reach and earn more money from your content.
ODYSEE POWERED BY LBRY IS JUST LIKE YOUTUBE BUT WITH ALL OF THE BENEFITS LISTED BELOW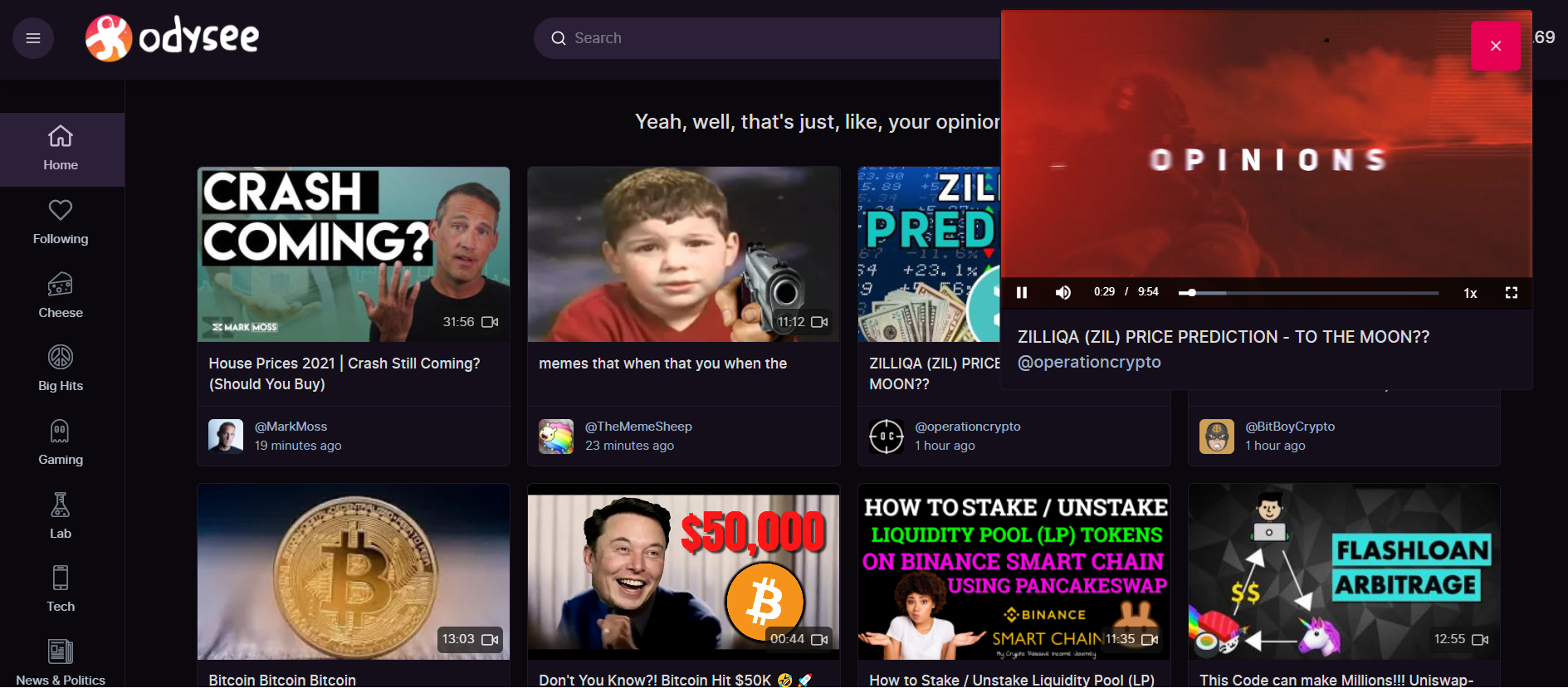 Main more control over the content you add to Lbry. You determine what is censored or what is not. Entertain & educate the people. Give them what they want.
Leverage your own programming resources to improve the library protocol. Build apps that interact with digital content on the LBRY network.
HOW TO MULTIPLY YOUR ODYSEE POWERED BY LBRY EARNINGS?
Combine your Lbry account with a social rewards membership and multiply your earnings further.