TRANSFORM YOUR WEBINAR RECORDING INTO A VIRAL INFOMERCIAL: REACH MILLIONS OF POTENTIAL CUSTOMERS
The Pamper Me Network helps content creators and online marketers to convert their recorded webinars into viral infomercials and share with a highly targeted audience of individuals that wish to enhance their health, finances, career and lifestyle. 
Take advantage of this simple, quick and effective marketing solution.  Enhance your global market reach, increase downloads of your content, amplify your brand, recruit social media influencers and reward your supporters for sharing your message.
HOW DOES IT WORK?
Create
Create your webinar. Strip the audio and prepare it for distribution as a podcast.
Upload
Upload your audio or short video file to the Pamper Me Network website.
Distribute
Share your podcast with thousands of websites and apps representing millions of potential listeners
Reward
Reward podcast listeners for sharing your content with their followers
A NEW TYPE OF INFOMERCIAL NETWORK
Our platform is ideal for creators that already have content and simply want to boost reach and monetize existing traffic.  Send us your video shorts (15 minutes or less) or audio files (10 MB) or less and we will give you a formula for converting that traffic into cash money, QUICKLY.
YOU CREATE SHORT AUDIO & VIDEO INFOMERICALS & WE SHARE IT EVERYWHERE
Prospects respond and we drive them to your landing-page, hosted on the Pamper Me Network website or elsewhere.  We pay you for each opt-in registration (free or otherwise)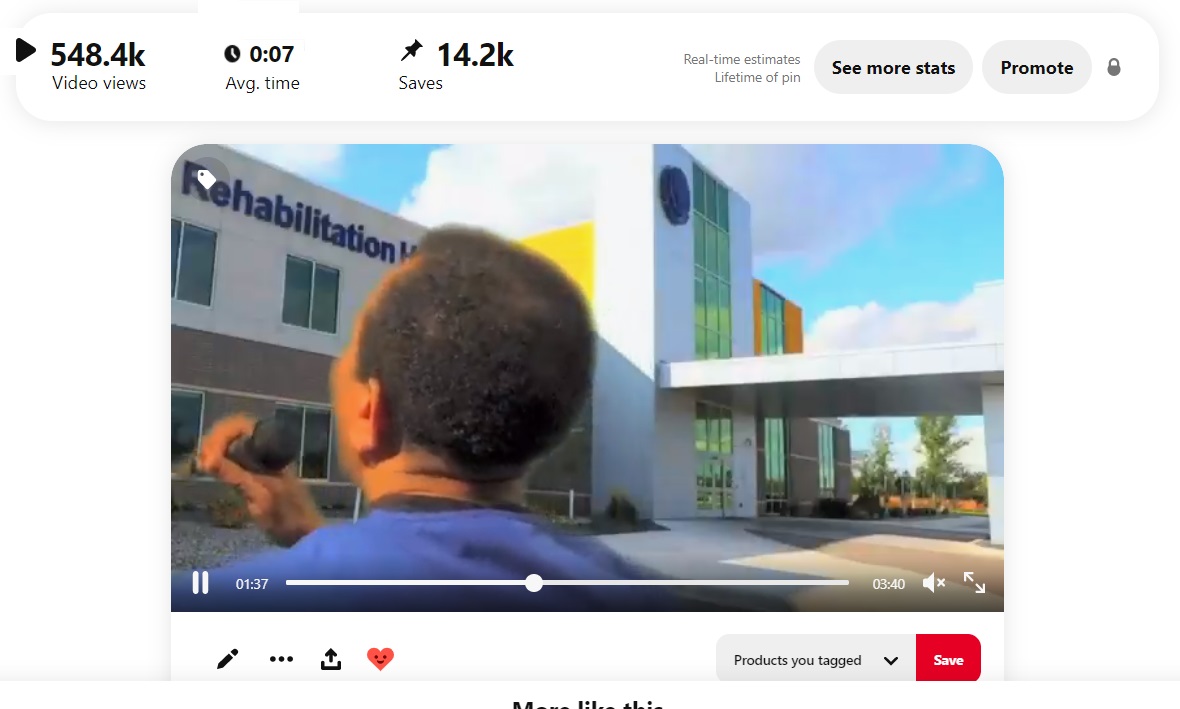 GET MORE EXPOSURE FOR YOUR WEBINARS OR PODCASTS
The Pamper Me Network is 100% committed to helping content creators expand distribution of their webinars and, or podcasts. The figure below highlights the steps we take to automate distribution of your RSS Feeds: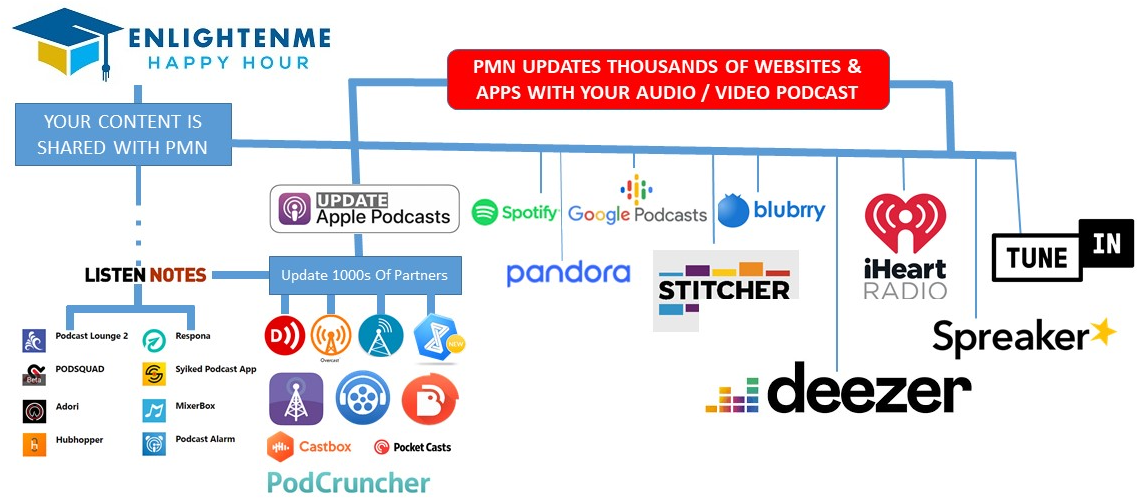 1700 + APPS & WEBSITES USE THE LISTEN NOTES API
Once your podcasts are published in the Listen Notes database, it will be immediately accessible on ListenNotes and on any apps (or services) that use the Listen Notes API. As the Internet's most popular podcast search engine, Listen Notes is used by Internet users to discover podcasts by topics. If you want your podcasts discoverable by these apps and expand your market reach, Listen Notes is a prerequisite listing.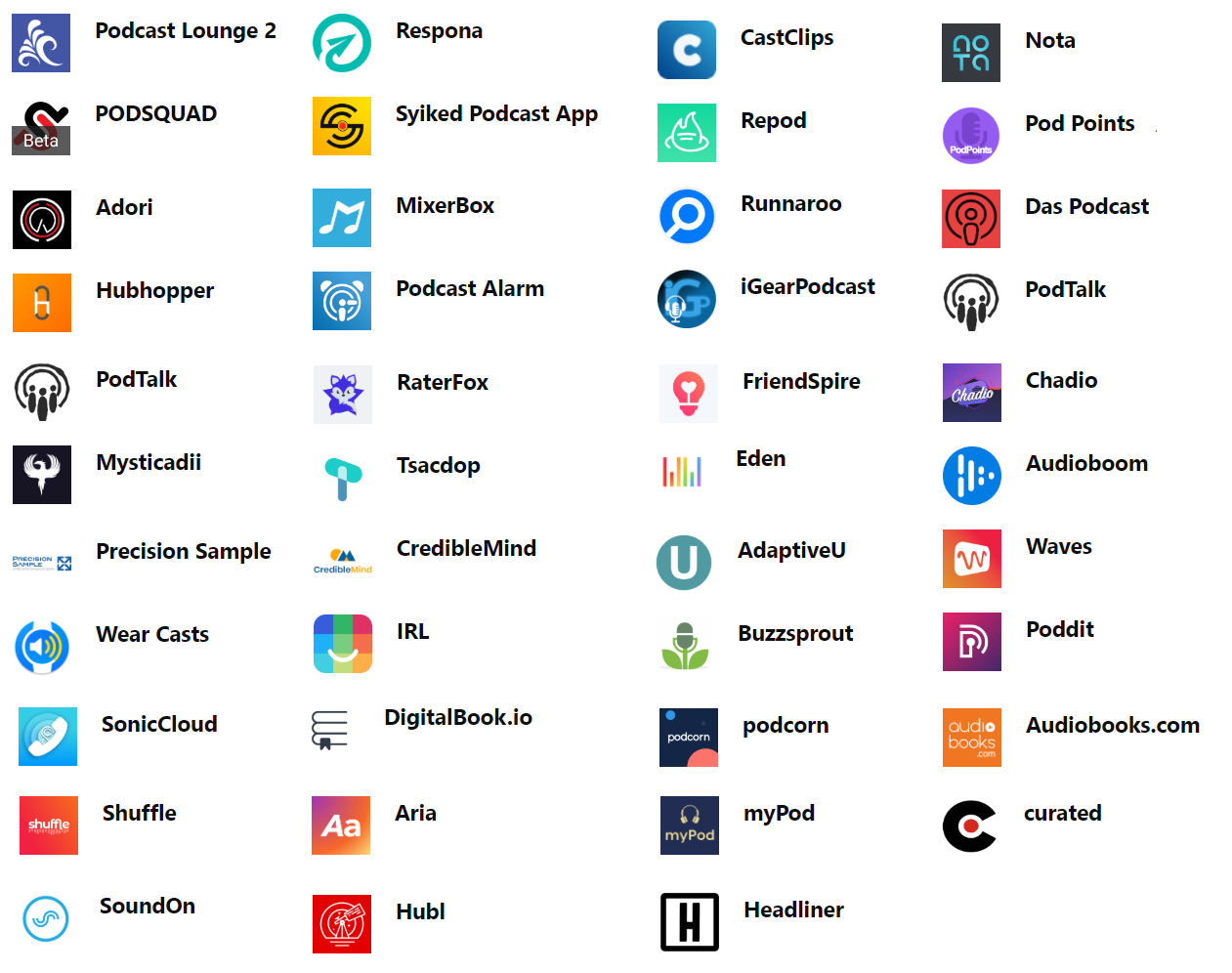 ADDITIONAL OPTIONS FOR MONETIZING & PROMOTING YOUR WEBINARS & PODCASTS
ADD FREE PODCAST AS A BLOG POST:
Create a press release or article to promote your podcast FREE of charge. The Pamper Me Network will introduce your podcast to our rapidly expanding network of bloggers and social media influencers who will share. Share your podcast with your own followers and earn $1.00 for each free enquiry.
MONETIZE YOUR PODCAST WITH SOCIAL REWARDS TECHNOLOGY:
As the world's only social rewards platform for content creators, the Pamper Me Network is a revolutionary new to monetize your content. Introduce your colleagues to our community and encourage them to publish their call for guests, podcast press releases and related services (FREE). If your followers register and create a free account we will deposit $1.00 into your social rewards dashboard and up to $90 USD if they upgrade to premium solutions.
CREATE ONE-TIME PAY-PER-VIEW WEBINARS THEN TRANSFORM INTO A PODCAST:
Social Rewards technology was designed from the ground up for content creators and brands that want to earn cash rewards while promoting themselves, sharing content and, or building their fan network. The technology allows just about anyone to leverage their social media following to earn residual income from membership and advertising sales.  Protect your publicly accessible webinars and livestreams behind a firewall and charge your followers a fee to access your content and related services. Click here to learn more
ADD PREMIUM PODCAST IN EVENT MARKETPLACE:
Engage more social media influencers and affiliates to promote your paid podcast. Add your listing to our Podcast Marketplace and enable our users to promote your project for a fee. You pay us 20% of advance sales and we share up to 12.5% with affiliates. Share your podcast with your own followers and earn $1.00 for each free enquiry plus 80% of advance ticket sales.