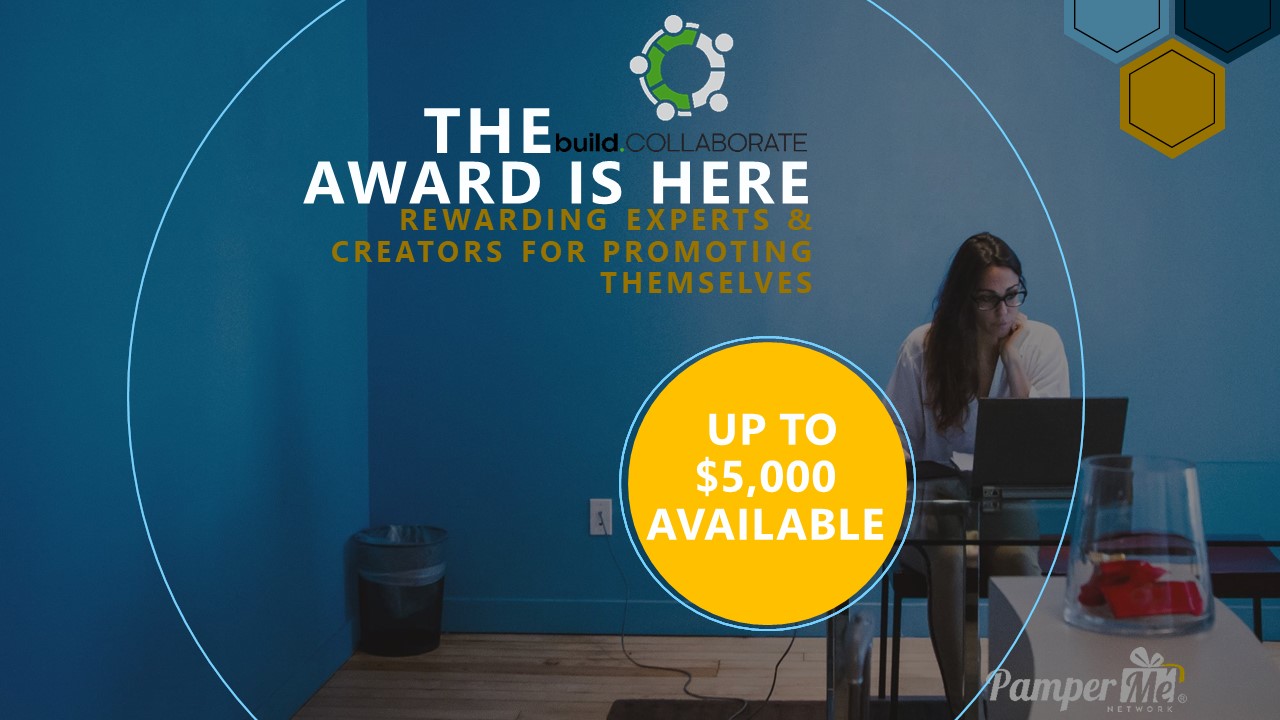 THE build.COLLABORATE AWARD IS HERE
EARN UP TO $5,000 IN CASH & PRIZES
The Internet has changed the way freelance experts market themselves. In the past, a business card, a resume or a personal bio alone was sufficient. Today, if you wish to climb to the top of your field you must invest a significant amount of time and money into creating and growing your personal brand.
This investment often includes hiring a graphic artist, webmaster, photographer, videographer, hair stylist, stylist and even a make-up artist all of whom will work with you to perfect your image as well as create the content you need to compete with other freelancers on Linkedin, Facebook, Twitter, Instagram, and Pinterest page.
YOUR INVESTMENT OFTEN GOES UNREWARDED, UNTIL NOW:
Introducing the build.COLLABORATE Award.
Powered by the Pamper Me Network's social rewards platform the build.COLLABORATE Award is the only initiative of its kind dedicated, exclusively to rewarding freelance experts and content creators for promoting themselves.
Whether it is social rewards paid out for each new connection you establish or monthly, quarterly or annual bonuses paid out for out-working your colleagues, we are dedicated to rewarding you for promoting yourself. Access and benefit from our in-house awards or participate in third-party initiatives. Click here to learn more
Register & login to nominate yourself or recommend an expert.