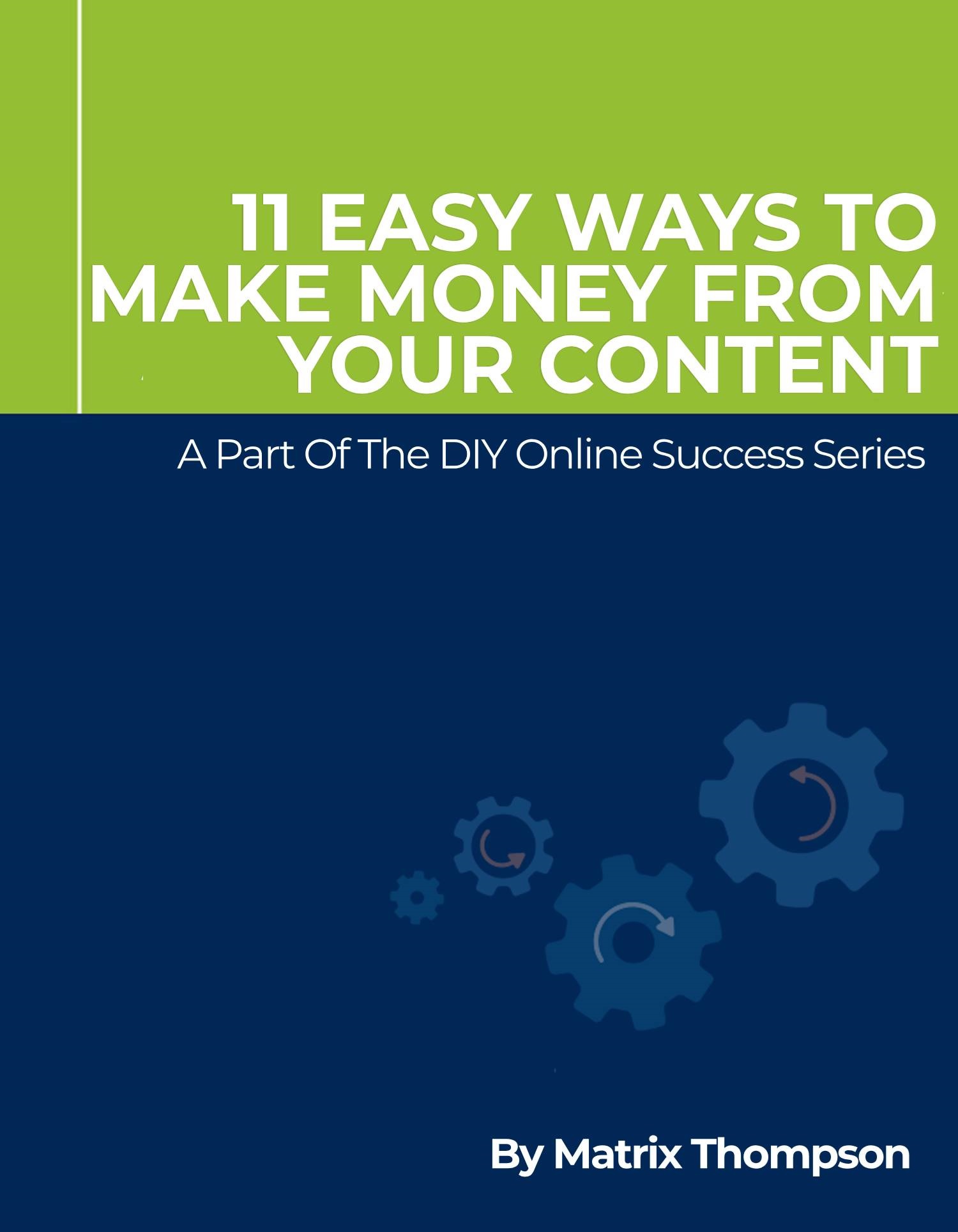 11 Easy Ways To Make Money From Your Content
A Part Of The DIY Online Success Series
From Podcasts to blogs, everyday authors produce and freely share their content online. Sometimes the content is monetized with advertising, but more often than not, creators do not realize any financial value from the content they create, until now.
Introducing social rewards technology, a revolutionary new way for content creators to earn lifetime residual income from creating, curating and sharing content.
Learn the secrets to social rewards and 10 additional monetization strategies.
HOW TO MONETIZE YOUR CONTENT:
The rate at which U.S businesses fail has declined by 30%, making today a historically great time to be an entrepreneur, especially for content creators. In fact, content creators can count eleven reliable tools they can embrace to make money. They include:
1. Video Advertising
2. Sell Content As An Ebook
3. Sell eLearning Courses
4. Sell Content As Digital Downloads
5. Collect Social Rewards
6. Collect Donations (Launch Crowd Funding Campaign)
7. Additional Monetization Options:
• Provide Consulting Services
• Affiliates / Commissions
• Source Brand Deals / Sponsorship
• Solicit Paid Speaking
• License Content